Canon donates X-ray CT diagnosis system to the City of Wuhan, China in response to spread of Novel Coronavirus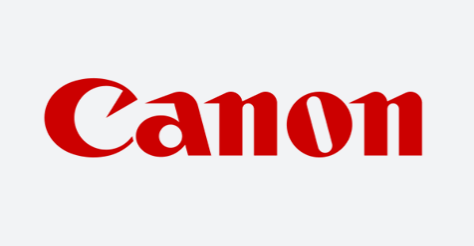 TOKYO, January 30, 2020—Currently, the Novel Coronavirus continues to spread from the City of Wuhan, Hubei Province, China, to other locations throughout the world.
We at Canon extend our heartfelt condolences to those who have perished due to the virus, as well as those currently suffering from it and those living in fear of its effects. Our thoughts go out to all affected, and we sincerely hope that those who have contracted the virus recover as soon as possible.
In order to help efforts to cope with the shortage of diagnostic imaging systems in the affected area, Canon (China) Co., Ltd., Canon Medical Systems (China) Co., Ltd. and all members of the Canon Group, via the National Health Commission of the People's Republic of China, will donate a full-body X-ray CT diagnosis system to the Tongji Hospital of Tongji Medical College, Huazhong University of Science and Technology, in the city of Wuhan. Using this system, medical professionals can perform clinical tests for emphysema caused by the Novel Coronavirus.
Through the donation of the X-ray CT diagnosis system, the Canon Group aims to support medical professionals and those in other industries working to treat patients who have contracted the Novel Coronavirus. In addition, Canon will provide needed parts and maintenance to hospitals throughout China that use the company's medical devices.
Canon บริจาคระบบการตรวจเอ็กซเรย์ CT ให้กับเมืองหวู่ฮั่นประเทศจีนเพื่อตอบสนองต่อการแพร่กระจายของ Coronavirus
เพื่อช่วยให้ความพยายามในการรับมือกับปัญหาการขาดแคลนระบบถ่ายภาพการวินิจฉัยในพื้นที่ที่ได้รับผลกระทบ บริษัท แคนนอน (จีน) จำกัด , บริษัท แคนนอนเมดิคัลซิสเต็มส์ (ประเทศจีน) จำกัด จะบริจาคเครื่องเอกซเรย์ CT แบบเต็มตัว ระบบการวินิจฉัยไปยังโรงพยาบาล Tongji ของวิทยาลัยแพทย์ Tongji, Huazhong มหาวิทยาลัยวิทยาศาสตร์และเทคโนโลยีในเมืองหวู่ฮั่น
ผ่านการบริจาคระบบการวินิจฉัยเอ็กซ์เรย์ CT กลุ่มแคนนอนมีจุดมุ่งหมายเพื่อสนับสนุนผู้เชี่ยวชาญด้านการแพทย์และผู้ที่อยู่ในอุตสาหกรรมอื่น ๆ ที่ทำงานเพื่อรักษาผู้ป่วย Coronavirus นอกจากนี้แคนนอนจะจัดหาชิ้นส่วนและการบำรุงรักษาที่จำเป็นให้กับโรงพยาบาลทั่วประเทศจีนที่ต่อไป