Intuitive. Intelligent. Innovative.
Rest assured with industry-leading depth and detail.
Aplio i-Series is designed to deliver outstanding clinical precision and departmental productivity. Crystal-clear images with enhanced resolution and penetration as well as an abundance of expert tools help you get your diagnostic answer quickly and reliably.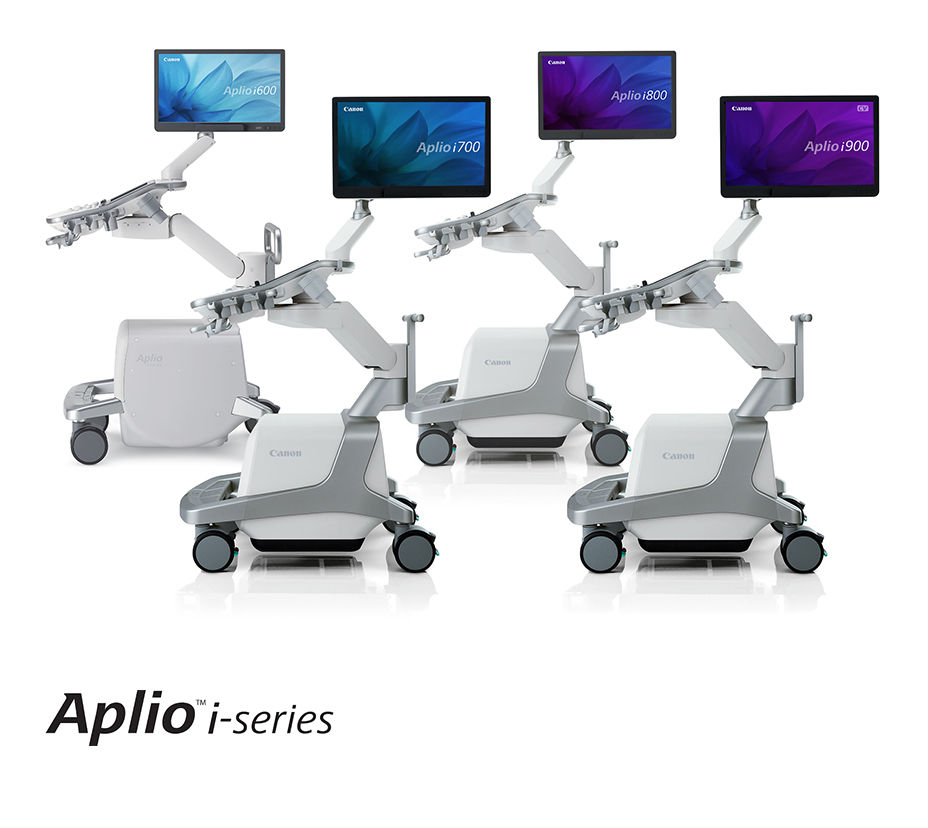 Advanced. Seamless. Integrated.
The Aplio a-series integrates industry-leading imaging technologies, advanced applications and intuitive controls for the busy clinician in the routine imaging department. Aplio's unique Beam technology delivers high definition images, advanced penetration and less artifacts. And with a full host of clinical applications to enhance your daily routine as well as support more complex studies, Aplio a-series is your essential ultrasound partner.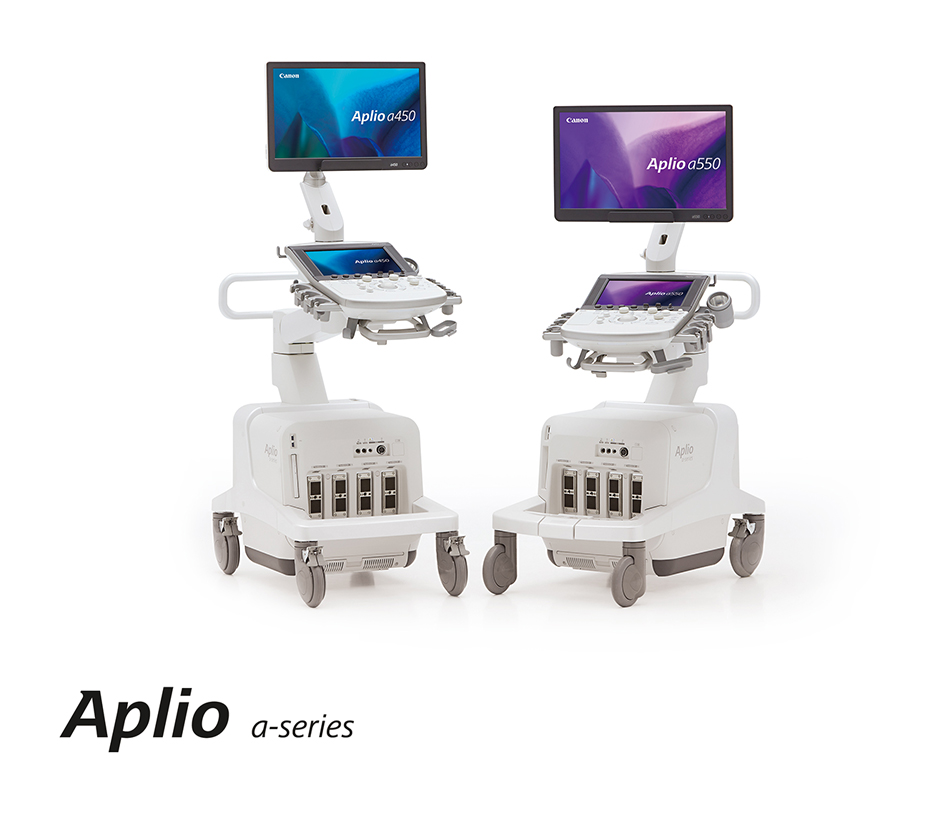 Transform the delivery of care from diagnosis to intervention; improving clinical quality and patient experience.

Expanding the clinical utility of ultrasound and access to safe non-ionizing technology for confident, accurate diagnosis and intervention
Consolidate lines of care onto a single platform and lower costs through standardization and workflow improvements
Unique solutions for the care and treatment of all patients, especially difficult to image patient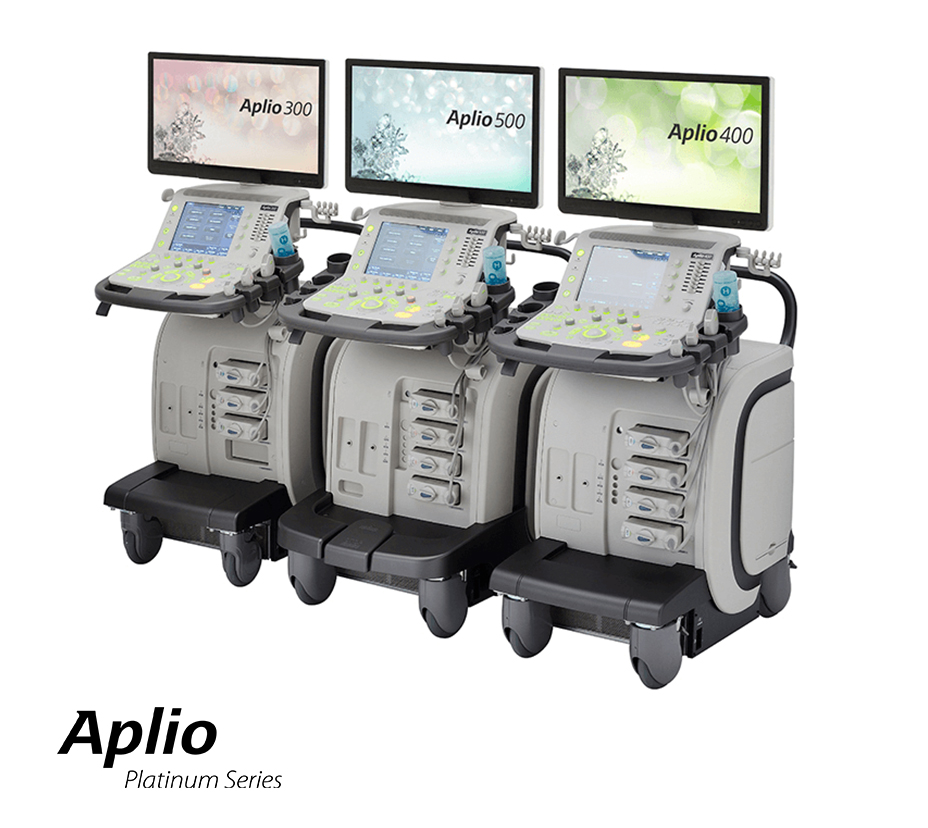 Xario g-series is developed from the successful Xario Platinum series with a new focus on mobility and productivity. Advanced features enable cable free operation throughout the hospital or clinic.
Rest assured with quality you can depend on.

Canon Medical Systems' Xario™ Platinum systems takes the worry out of providing high-quality patient care with a smaller, compact ultrasound system and delivers outstanding clinical performance in a wide range of clinical applications.
Better detail at greater depth
Get acquainted faster with a system customized just the way you want
Poised for productivity with the addition of a customizable Touch Control Panel
Introducing high image quality with full portability, seamless workow and complete clinical versatility, Viamo™ c100 sets new standards in compact ultrasound.
OPTIMAL IMAGE QUALITY, EASY OPERATION

Combining excellent image quality with simple operation, Xario™ 100 provides high performance in your clinic or examination room. The system's outstanding mobility and consistent high performance across clinical specialties make the Xario 100 MX Edition also the ideal imaging device in wards and mobile settings.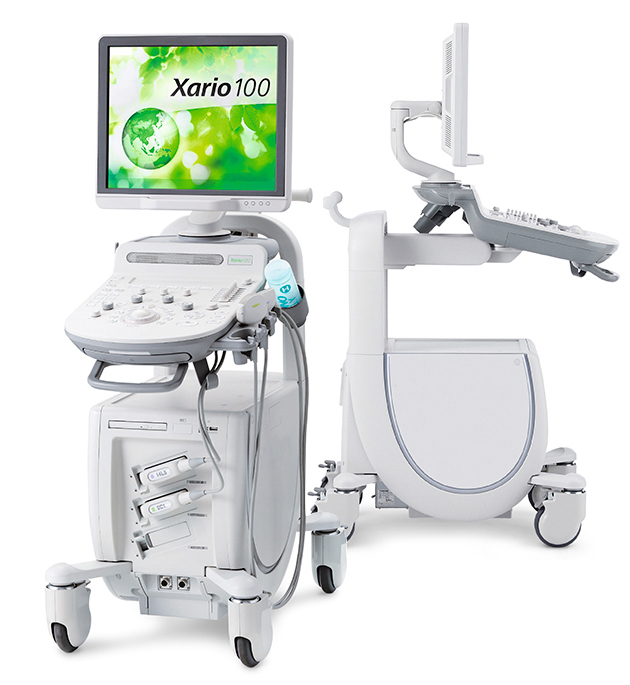 Transforming cardiovascular ultrasound.

Canon Medical Systems' Aplio CV Platinum systems transform the delivery of care from diagnosis to intervention; improving your patients' exam experience.
Expanding the clinical utility of cardiovascular ultrasound with 2D Wall Motion Tracking
Utilize Aplio CV Platinum systems for all your patients, from fetal to geriatric on one platform to lower operating costs by standardizing your workflow and exams