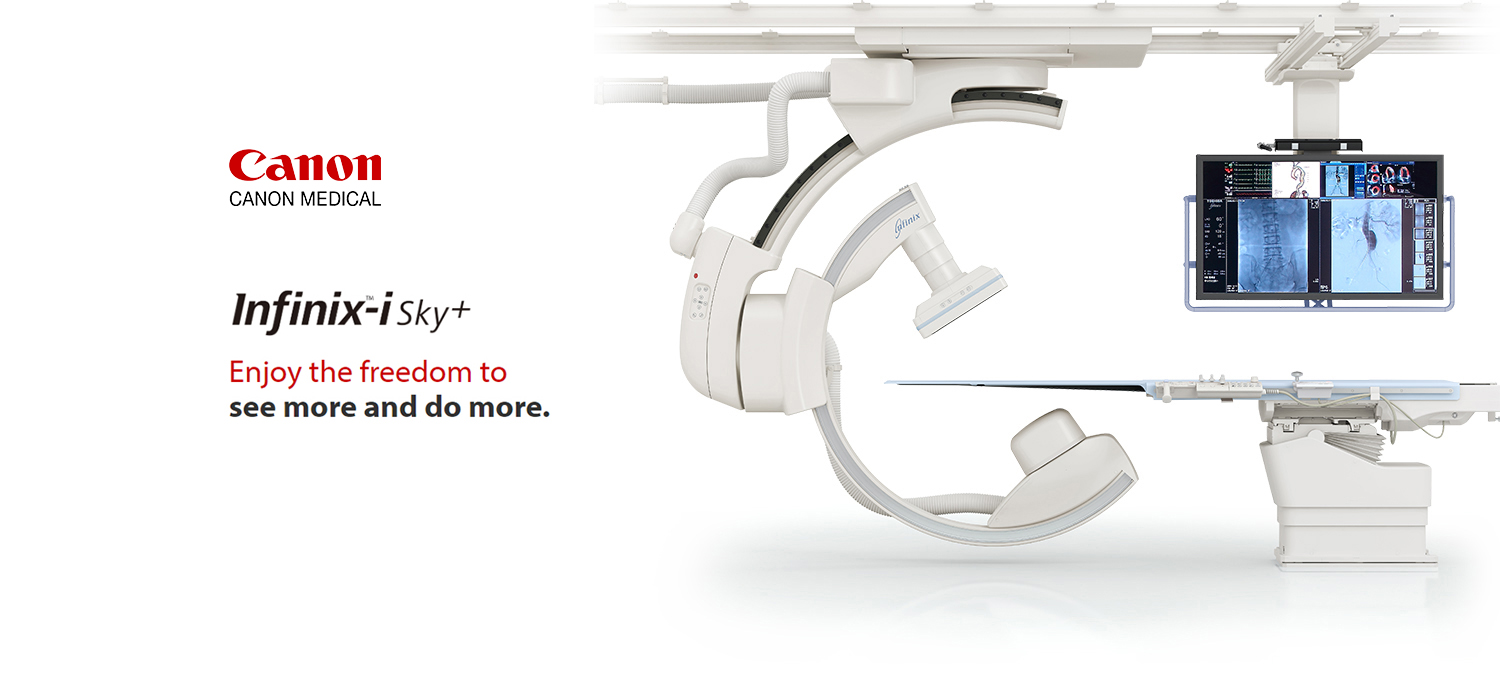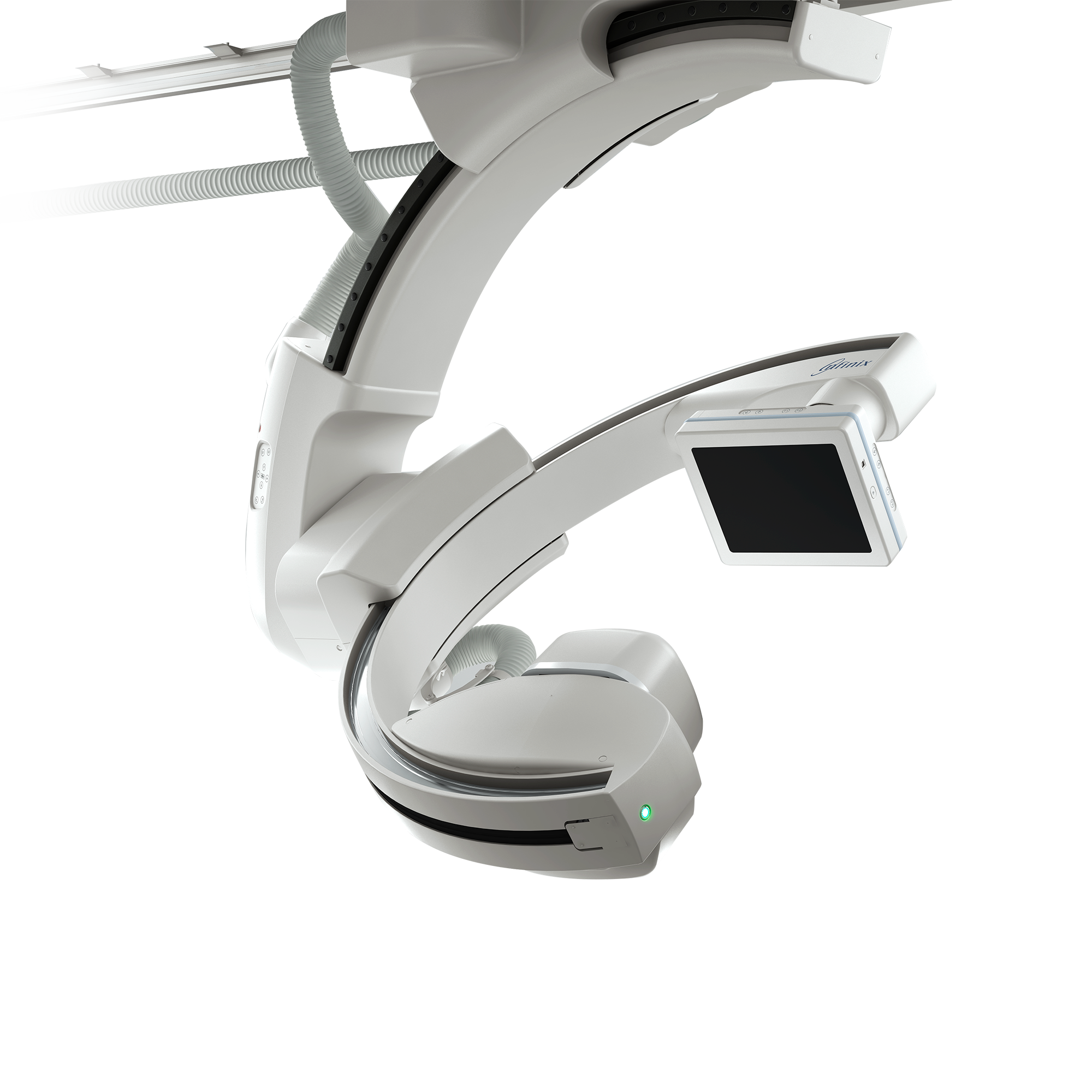 The C-arm revolution has arrived. Infinix™-i Sky + delivers unprecedented flexibility. Packed with advanced features in one comprehensive system, the sky's the limit when it comes to complete coverage.
Features a double sliding C-arm and 12×16 flat panel
Imaging soars to even greater heights with an innovative C-arm flip, lateral flexibility, speed, and full body 3D imaging capability.
Infinix-i Sky + offers revolutionary ImagingRite technology to generate a 3D image anytime, anywhere.
Our DoseRite technology offers industry-leading dose management tools designed to minimize patient X-ray exposure while maintaining optimum image quality.
Tools for Unprecedented Coverage 
Fast peripheral access without moving patient or table
270 degree C-arm rotation
Variable C-arm positions
Automatic synchronization of detector and collimator for correct heads up display, regardless of C-arm position
Save space by simply flipping the C-arm into AP orientation during procedures such as long-needle biopsies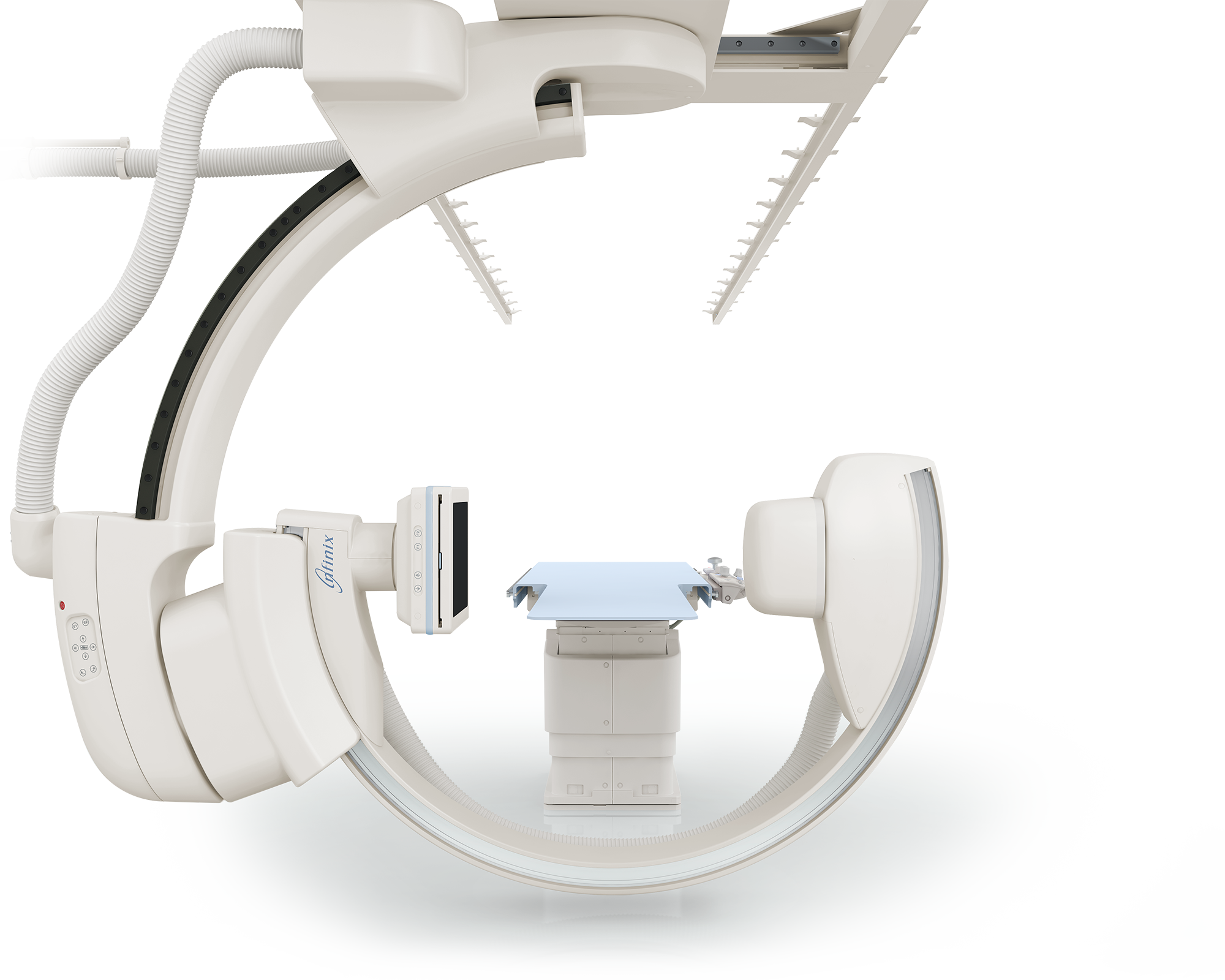 3D digital subtraction angiography (DSA), 3D digital angiography (DA), and low contrast imaging (LCI) can now be performed from the patient head on the left or right side for enhanced efficiency and flexibility.
3D DA and 3D DSA can be performed from either side of the patient with the C-arm traveling 210 degrees at 80 degrees/sec providing the option for very fast acquisitions with high image quality.