Designed with the patient in mind
Offer your patients a new standard of performance with the Celesteion™ PET/CT System from Canon Medical Systems:
Accuracy: Improves your ability to diagnose and treat diseases, including cancer.
Speed: Enhances patient comfort, care and convenience.
Dose Control: Maximizes safety without compromising imaging quality.
Shared Capabilities: Offer patients the benefits of combining two technologies in a single, comfortable system.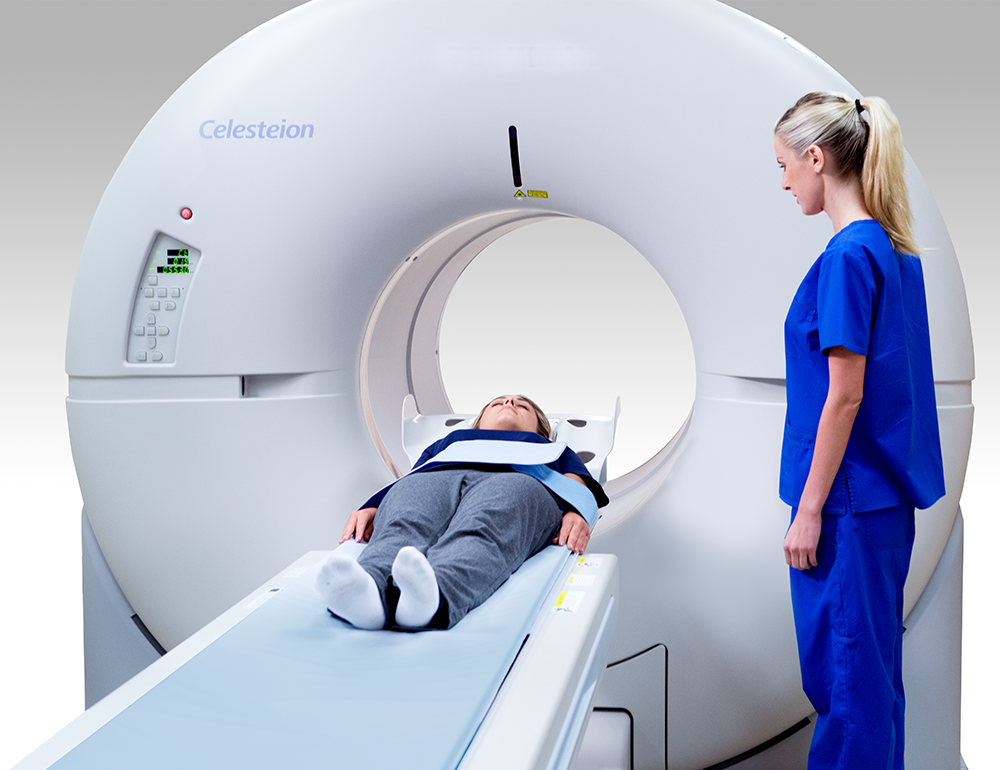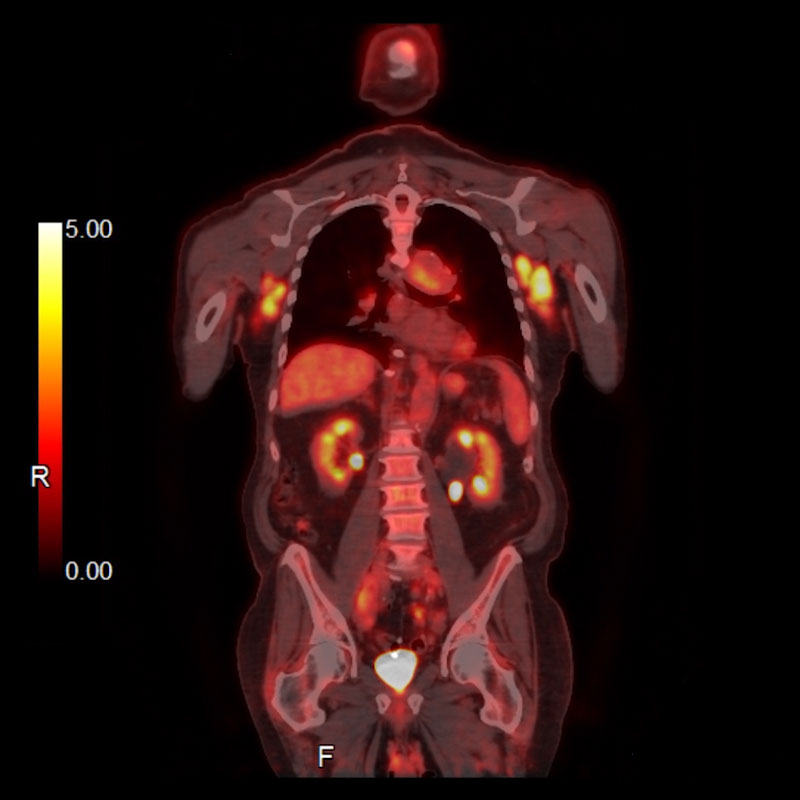 86-year-old male, lymphoma staging. 12.5mCi F-18 FDG was injected intravenously. CT and PET images were acquired on a Canon Medical Systems Celesteion PET-CT scanner after a 90 minute uptake period.
Largest PET/CT bore provides more room to move
90 cm CT bore for an improved patient experience and better access for Oncology planning and therapy devices.
90 cm CT bore
88 cm PET bore
Overcome the limitations of a 50 cm field of view.
70 cm True Scan FOV, CT
70 cm PET FOV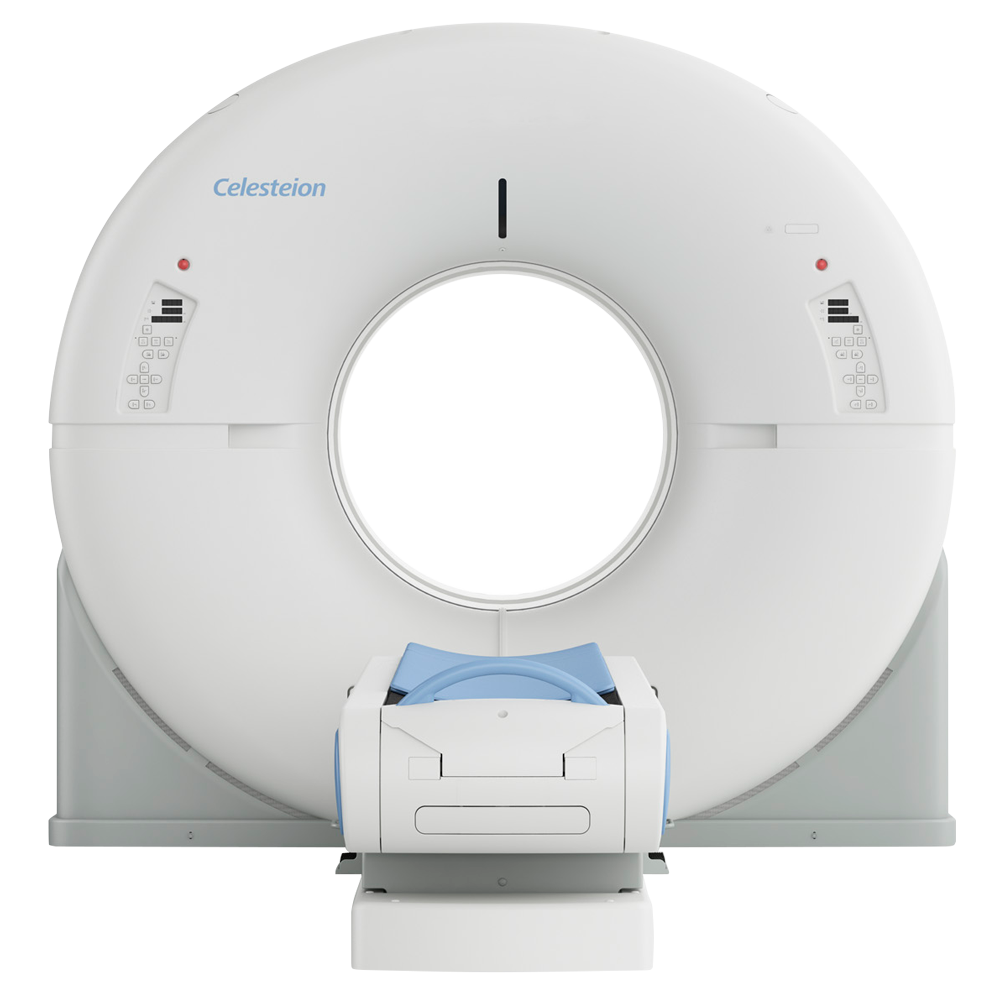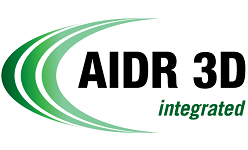 The next step in the evolution of noise reduction technology.
A PET/CT scanner built around your patient with safety and satisfaction a primary consideration.
Improved lesion detection, time of flight resolution, 394 ps typical TOF
70 cm CT and PET field of view for greater image accuracy
90 cm CT bore and 88 cm PET bore designed for an improved patient experience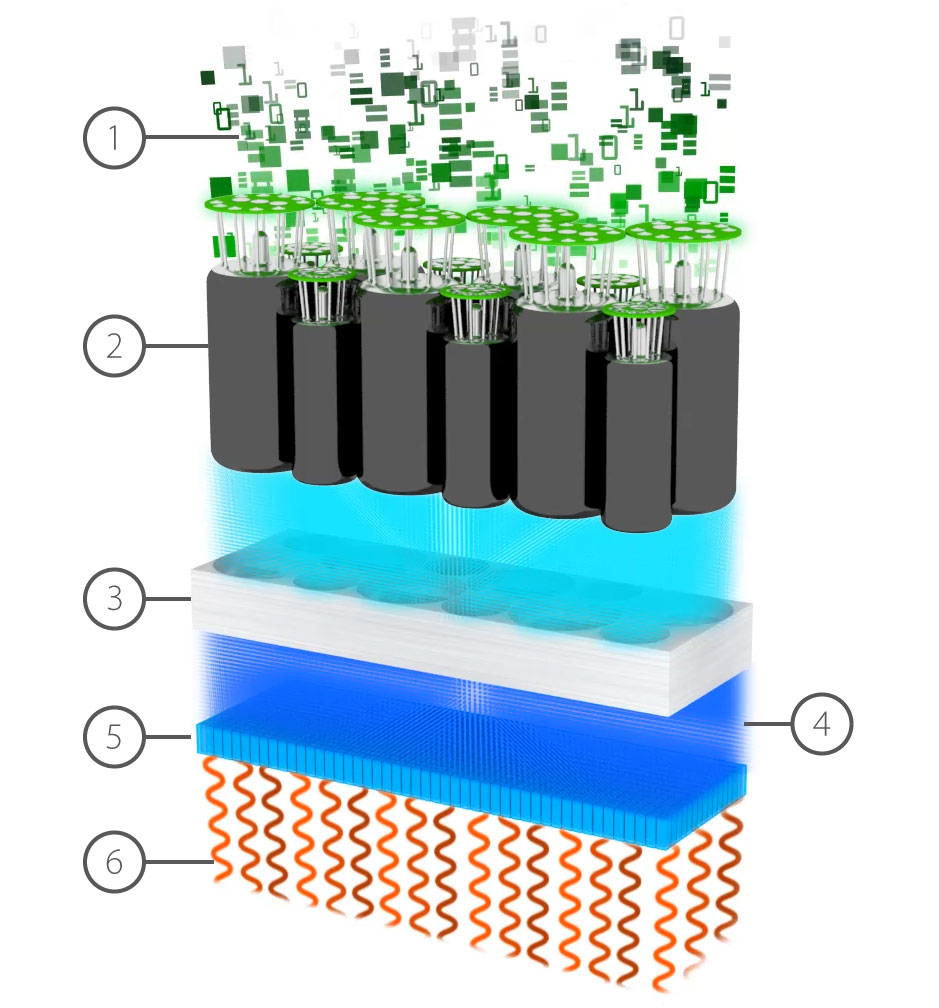 Data
Photosensors
Light-guided layer improves performance
Visible light
High performance 3D, Lu-based scintillator
Photons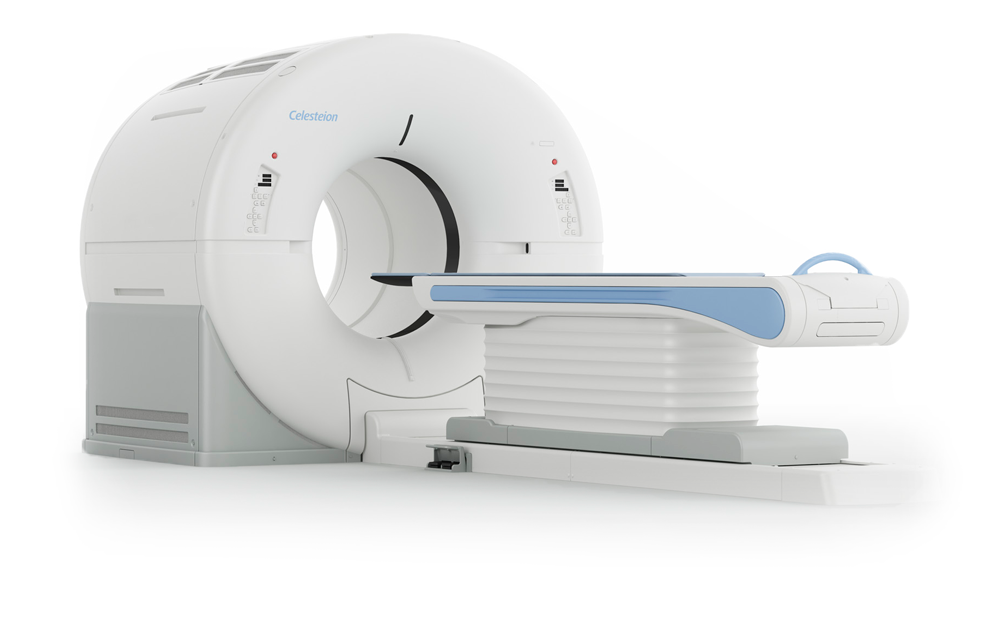 Every scanner exactly the way you want
Celesteion enables facilities to improve care and lower costs by maximizing system utilization with a single, shared system that meets—and exceeds—the needs of oncology, radiation oncology, and radiology providers.
PET
88 cm bore
70 cm field-of-view
450 ps Time-of-Flight resolution
19.6 cm axial field-of-view
4 mm x 4 mm crystals
CT
90 cm bore
70 cm field-of-view
0.5 sec rotation
0.5 mm x 16 row detector
32 slice reconstruction*
* coneXact double-slice reconstruction
New Reconstruction: CaLM
(Clear Adaptive Low-noise Method)
CaLM preserves detail & lesion contrast while reducing overall image noise, and keeps workflow simple & fast.
Reduces statistical noise while preventing contrast degradation.
The parameters for CaLM are optimized according to the scan condition and the reconstruction condition.

Strength can be selected. (Mild / Standard / Strong)

No time penalty.
CaLM reduces statistical noise while preventing contrast degradation.