Transforming cardiovascular ultrasound.
Canon Medical Systems' Aplio CV Platinum systems transform the delivery of care from diagnosis to intervention; improving your patients' exam experience.
Expanding the clinical utility of cardiovascular ultrasound with 2D Wall Motion Tracking
Utilize Aplio CV Platinum systems for all your patients, from fetal to geriatric on one platform to lower operating costs by standardizing your workflow and exams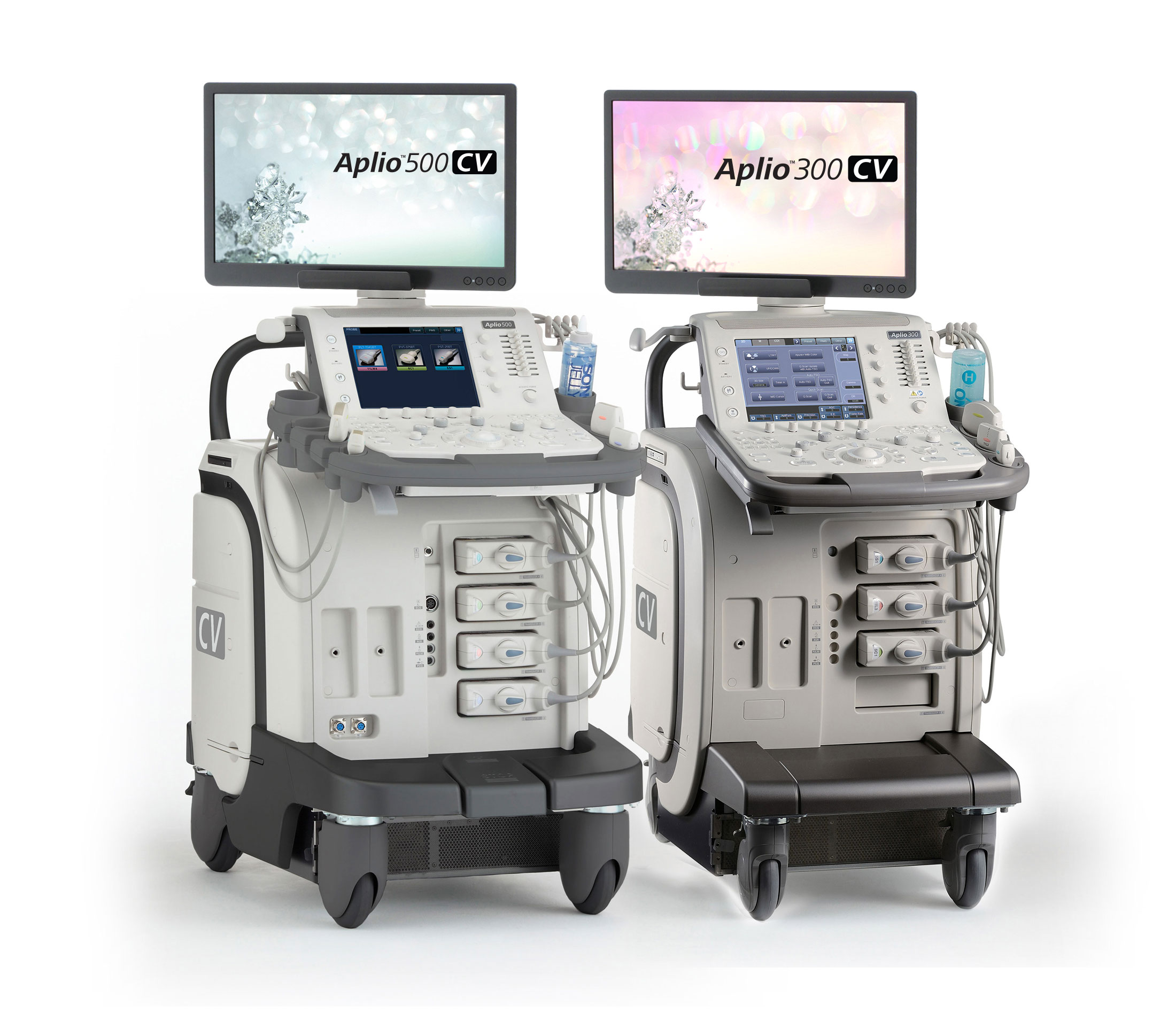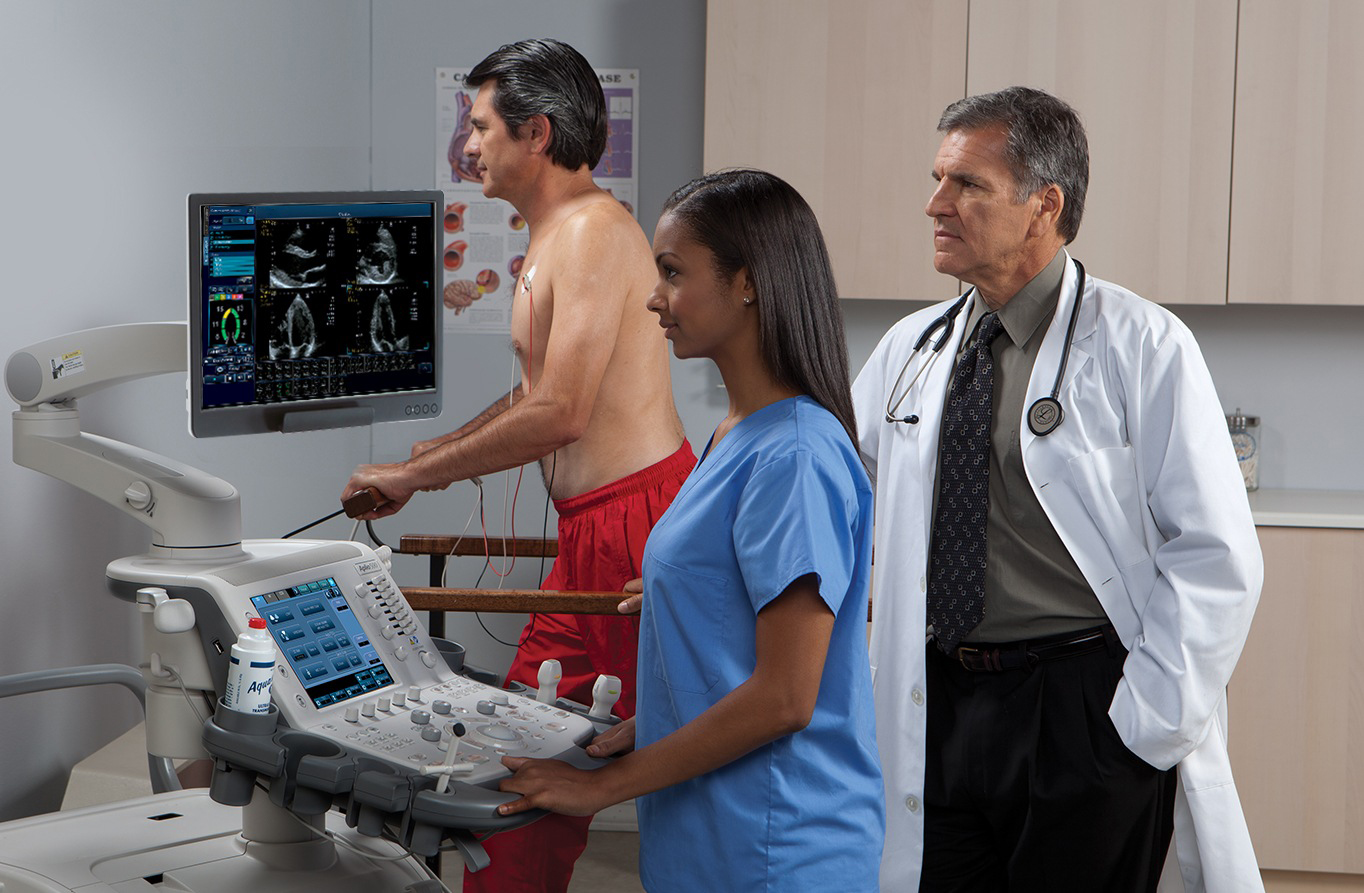 Delivering the excellent bedside cardiac exam.
Aplio™ Cardiovascular (CV) Platinum Series, increases diagnostic confidence and enhance productivity with a range of technologies including a comprehensive Stress Echo package* and an easy-to-use tool that automatically measures intima-media thickness (IMT).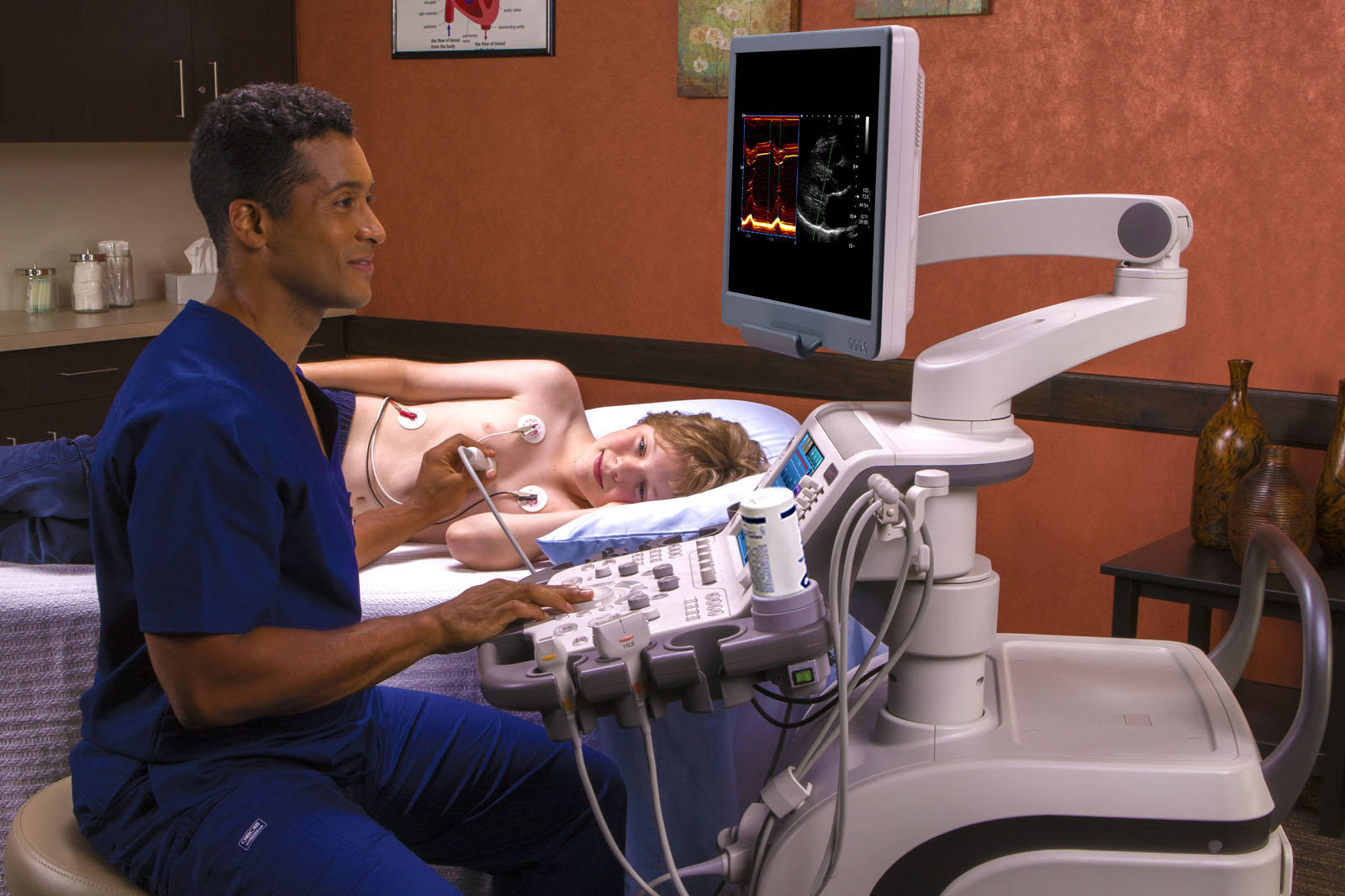 iStyle™+ Productivity Suite
Efficient and precise exams with iStyle™+ Productivity Suite.
Canon Medical Systems' unique and innovative iStyle™+ Productivity Suite gives you a full range of workflow automation tools that bring ergonomic relief by minimizing keystrokes, reducing exam times, and raising the consistency of exams.
Reduce operator fatigue and exam times
Automate workflow and increase consistency
Fully customizable Quick Start
Designed to reduce operator stress and increase efficiency, our lightweight transducers feature outstanding clinical versatility, ergonomic super-flexible cables, delivering superb image quality for a wide range of clinical applications.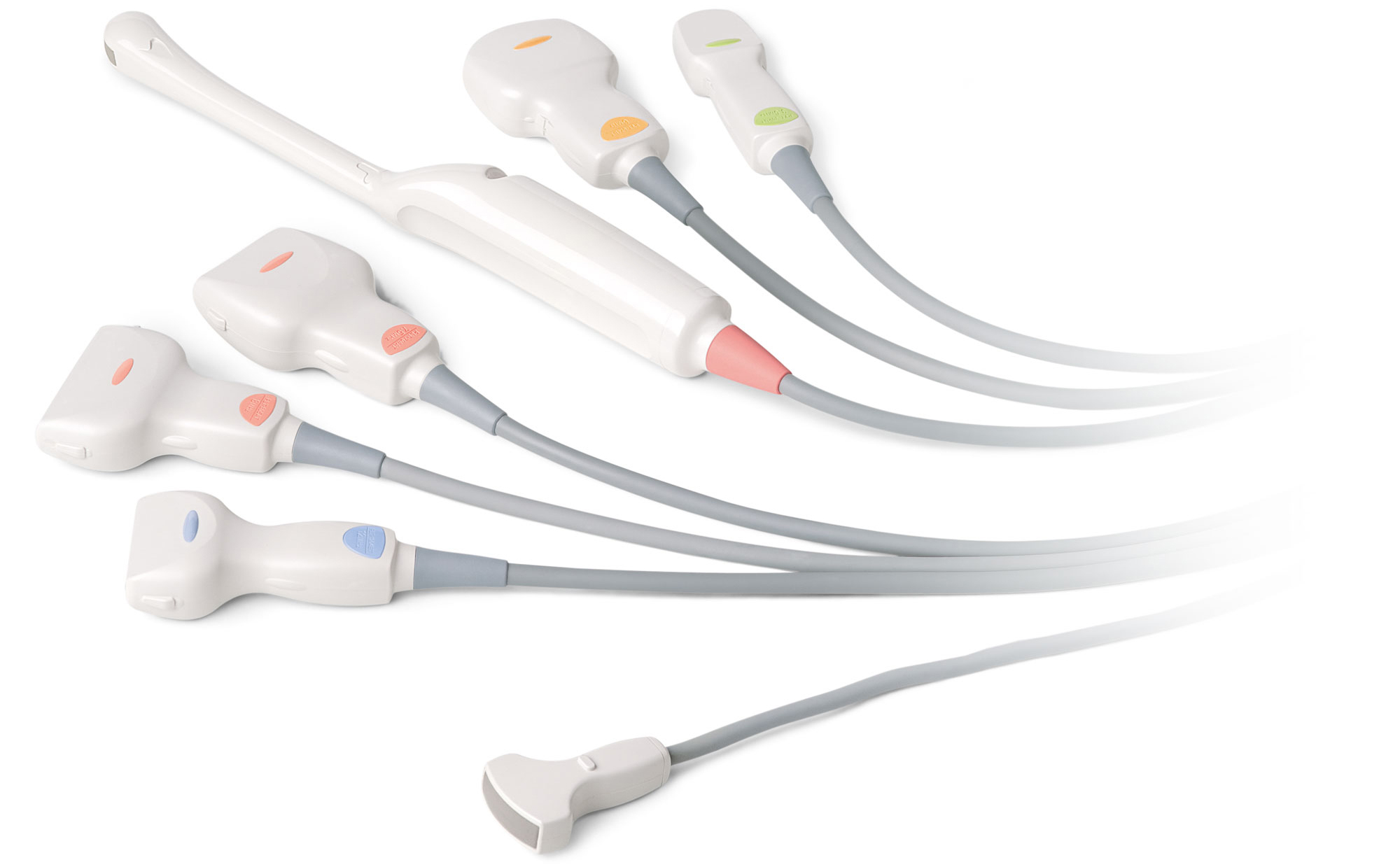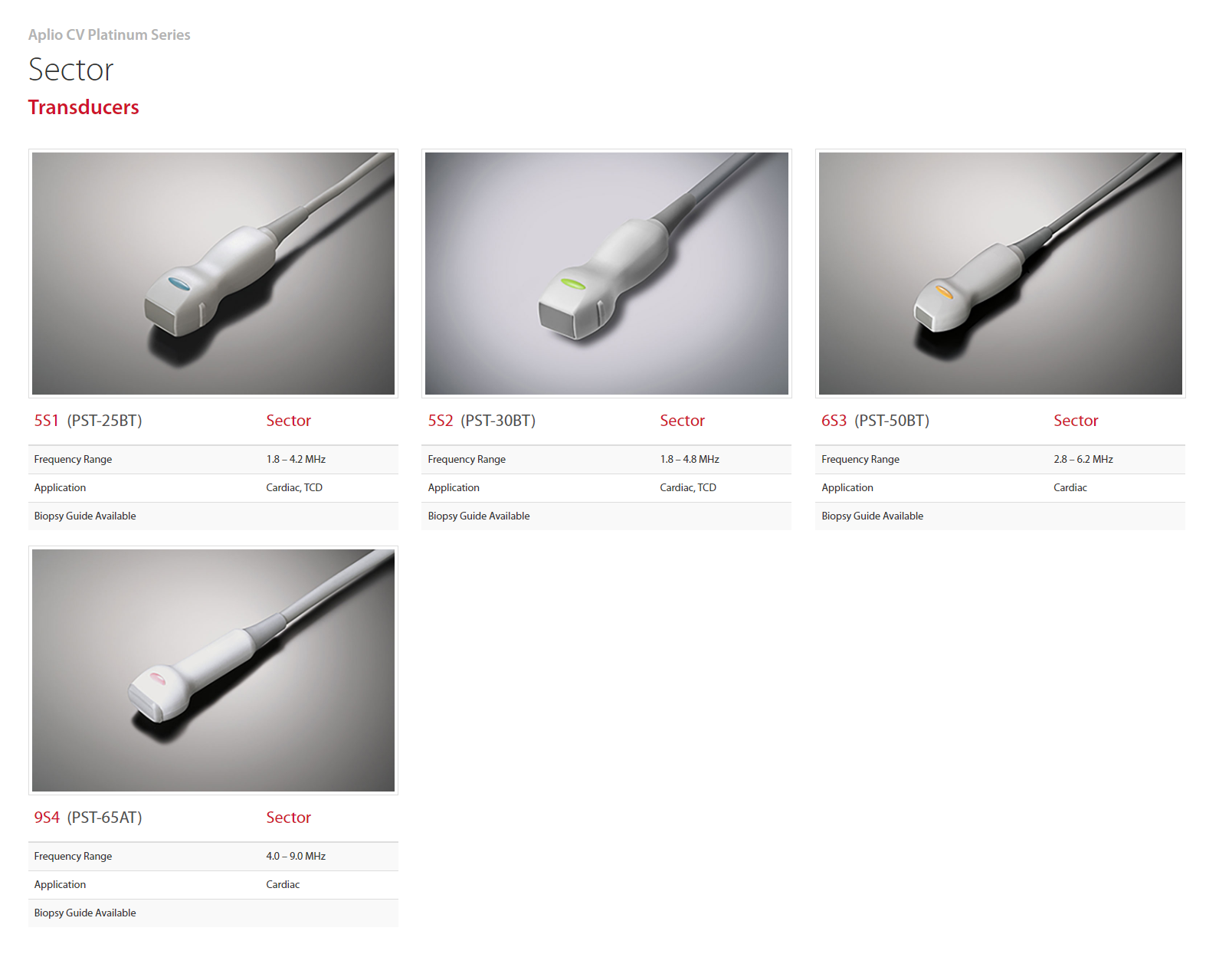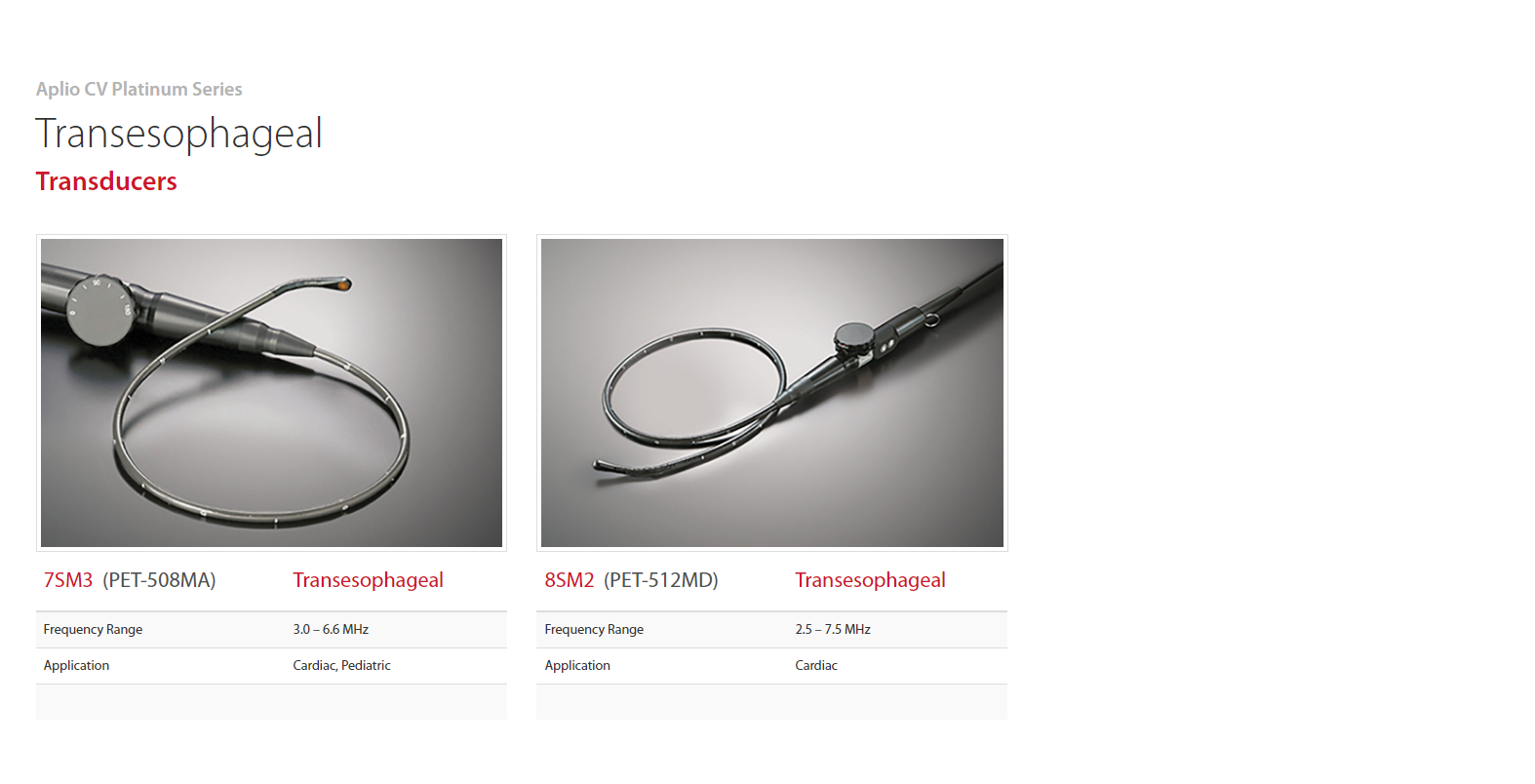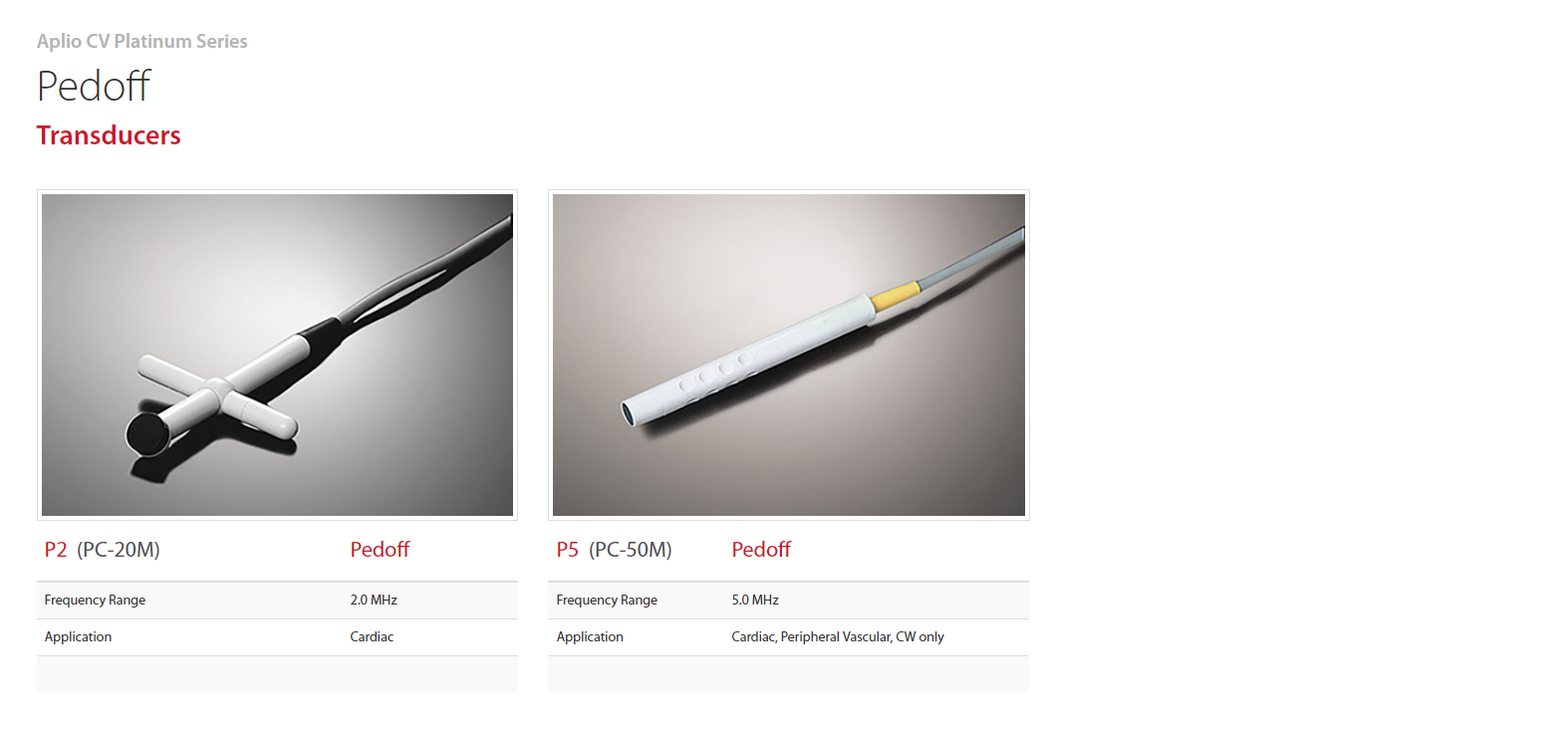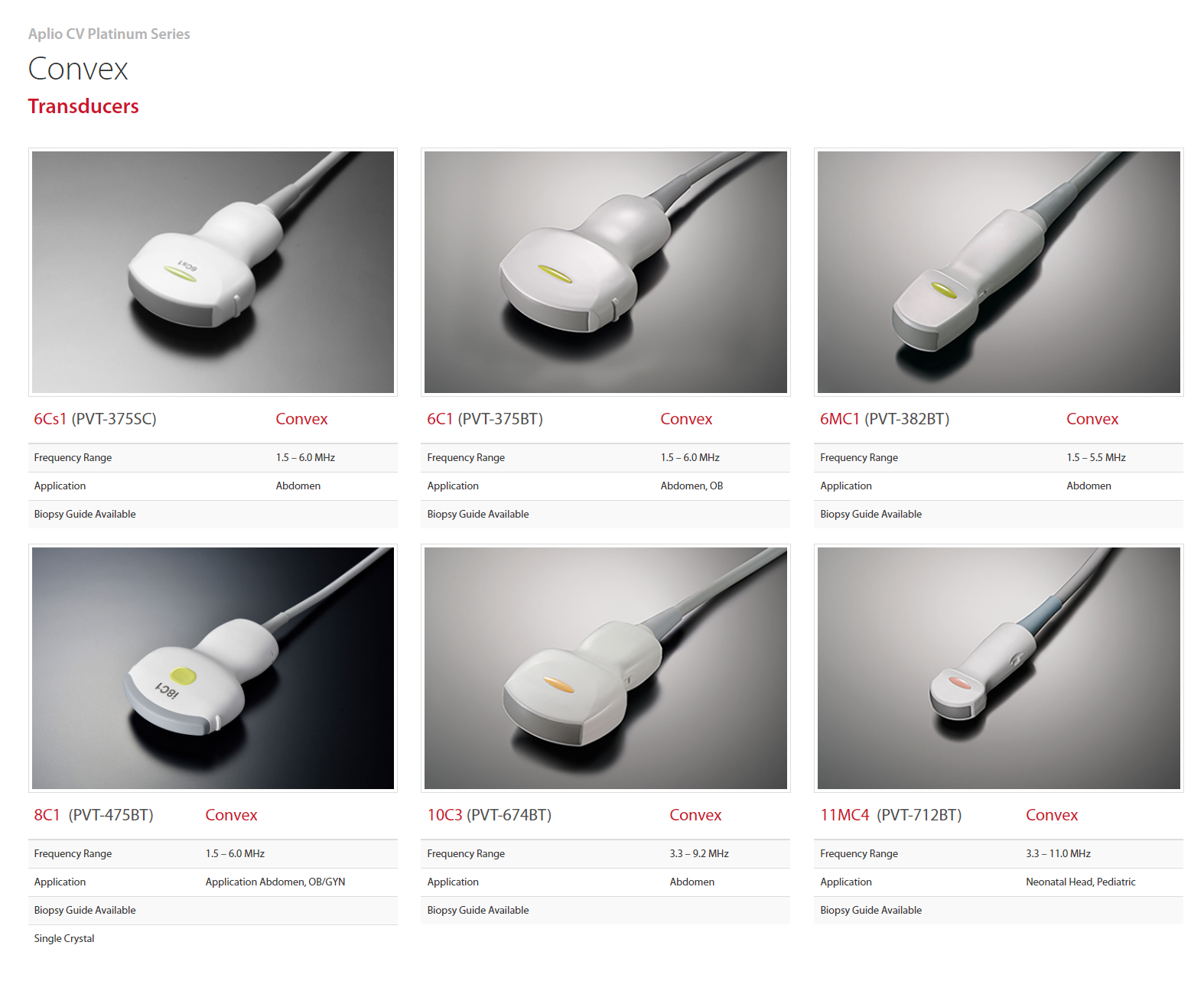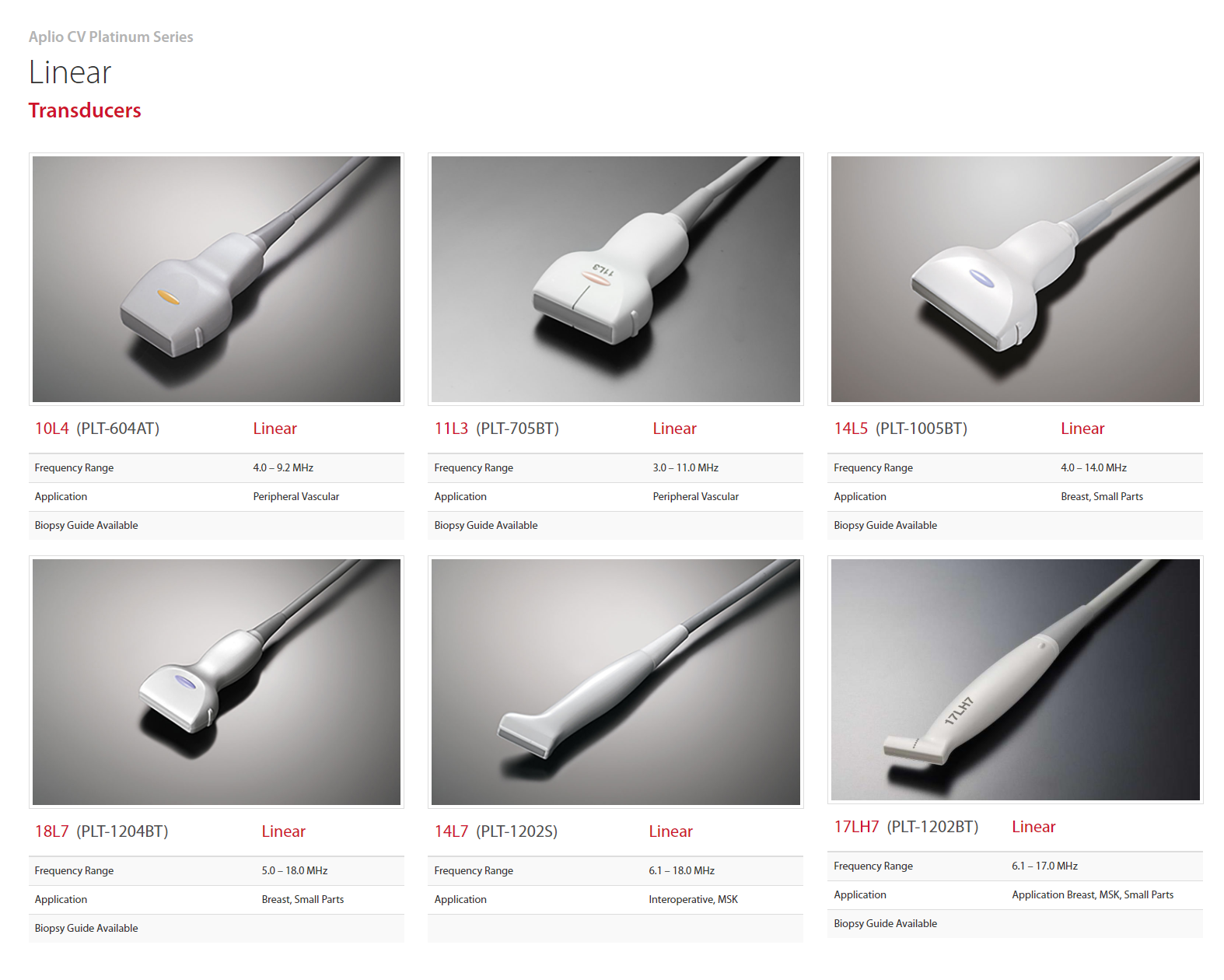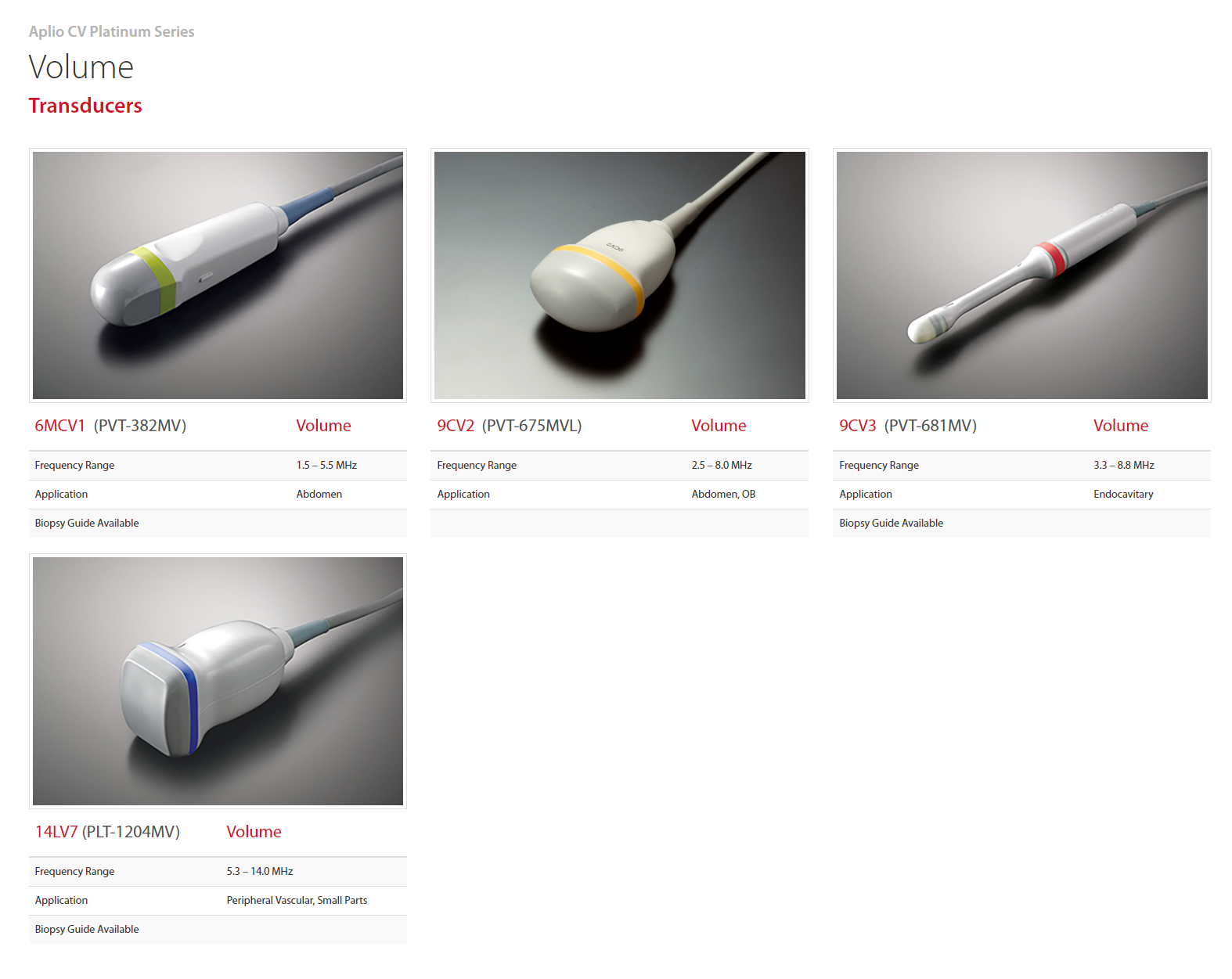 Single Crystal Technology*
Improved visualization for more confident diagnosis.
Canon Medical Systems' PVT-375SC (6Cs1) Transducer delivers improved penetration for managing your difficult-to-image patients.
Lightweight and ergonomic design
Rapid volume acquisition speed
Up to 40 cm of penetration